The true story of the fall of SBF and FTX – the events we know so far
For those who are unfamiliar with cryptocurrency, a breakdown of the crypto business FTX and its famous founder is provided.
In a nutshell, crypto billionaire Sam Bankman-Fried and the business he built, FTX, catastrophically crumbled, costing him 94% of his net worth and his position as CEO, and leading to the declaration of bankruptcy by his crypto empire.
Since his arrest and subsequent charges of fraud, SBF has been accused of orchestrating "one of the greatest financial scams in American history," according to the prosecution. He might spend as much as 115 years behind bars. Here is all you need to know about Bankman-Fried during the ongoing cryptocurrency issue.
Okay, but who or what is SBF and FTX?
This is the very first question we must address.
According to Reuters, Bankman-Fried was reared in California by his parents, Joseph Bankman and Barbara Fried, both of whom were Stanford University law professors. He excelled in mathematics and graduated in 2014 from the Massachusetts Institute of Technology (MIT).
Bankman-Fried worked at Jane Street Capital in New York City after graduation, where he traded currencies, futures, and exchange-traded funds. SBF worked for the company for three years before departing in 2017 to launch his own crypto trading firm, Alameda Research, at the age of 25.
Two years later, Bankman-Fried and his team established FTX, a cryptocurrency exchange platform with benefits such as reduced trading costs and extensive trading choices. According to Bloomberg, Bankman-Fried made a fortune through FTX and Alameda, which made $350 million and $1 billion in profit in 2020 alone.
Bankman-Fried was valued $26 billion at his height, but his net worth had decreased to $16 billion before last week. At 30, he'd already become a significant political donor, recruited celebrities like Tom Brady and Gisele Bündchen to promote FTX, and obtained the naming rights to the Miami Heat's arena.
He was also a big financial backer of the Biden campaign.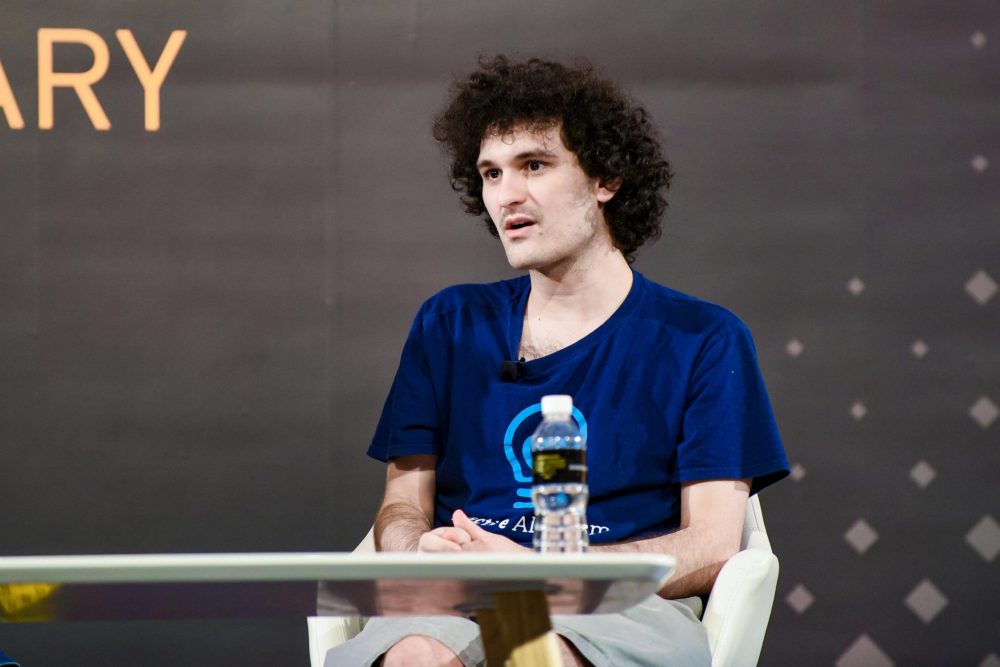 Ellison, polyamory and the gang of kids
Caroline Ellison (born 1994) is the former CEO of Alameda Research, a trading business connected to the cryptocurrency exchange FTX.
Ellison is exceptionally clever and well-educated, as well as a math prodigy and voracious reader. On Tumblr, she frequently speculates on gender norms and cultural and societal developments. She is an avid Harry Potter fan.
And Sam's ex-girlfriend.
This wouldn't even be a problem (but it is) if it hadn't influenced and been an integral part of the story and perhaps the whole debacle. Fortunately, Coindesk has wrapped up and published the information in a series of articles.
The Coindesk story highlights a lavish home in the Bahamas where Bankman-Fried and his inner circle housemates conducted their now-struggling crypto exchange FTX and trading behemoth Alameda Research.
Many are old Jane Street colleagues, while others he met at his own institution, the Massachusetts Institute of Technology. All ten are, or were, in romantic relationships with each other. This includes Alameda CEO Caroline Ellison, whose business played a key part in the company's demise – and who, according to persons acquainted with the situation, had dated Bankman-Fried at times.
FTX co-founder and Chief Technology Officer Gary Wang, FTX Director of Engineering Nishad Singh, and Ellison of Alameda were among his nine housemates. The other six are also FTX workers.
"The whole operation was run by a gang of kids in the Bahamas," a source close to the situation told CoinDesk on condition of anonymity. Ouch.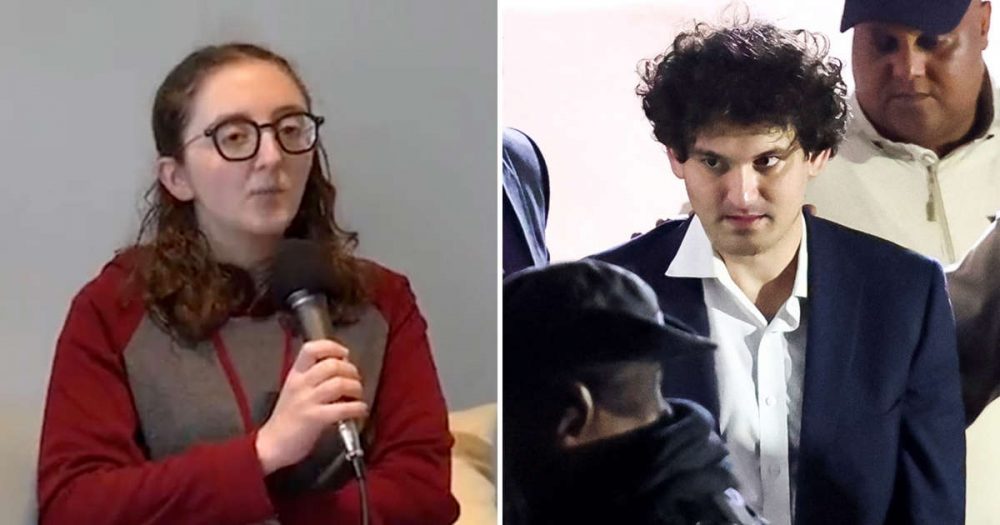 The fall
In addition to charging consumers to trade on the platform, FTX produced the FTT token, which was mostly purchased and traded on the market by Alameda, according to The New York Times. As the token's primary market marker, it was permitted to set the token's price at a significant discount, enticing users to the platform with promises of a great return on investment.
The business strategy drew large investors such as Softbank and Blackrock.
CoinDesk published the above-mentioned bombshell story in early November, calling into doubt the stability of Bankman's FTX.
The research discovered that, despite the fact that Alameda Research and FTX are two independent firms, Alameda's assets were primarily tied up in FTT, a currency produced by FTX. Though theoretically correct, it called into doubt the liquidity of FTX.
FTX and Alameda contributed billions of dollars in capital to 246 crypto startups, but despite SBF's drive for more crypto, investors began to withdraw assets from their accounts due to shifting crypto values.
As Alameda struggled to repay its loans, it began to repay its investors using client monies placed in FTX. According to reports, FTX loaned Alameda an estimated $10 billion in client cash.
Just days after, Changpeng "CZ" Zhao, the CEO of Binance — undoubtedly FTX's main adversary — chose to liquidate around $530 million in FTT. Customers also rushed to withdraw, and FTX received an estimated $6 billion in withdrawals in 72 hours, which it strained to meet.
FTT's value fell 32%, but rebounded after Bankman-Fried announced on Tuesday, Nov. 8, that Binance will acquire FTX, thus bailing it out.
Binance announced its withdrawal from the agreement on Wednesday, citing finds during due diligence, claims of mismanaged user cash, and the risk of a government inquiry.
Bankman-Fried lost 94% of his net worth in a single day.
FTX filed for Chapter 11 bankruptcy on Friday, and Bankman-Fried resigned as CEO.
That is when the domino effect began.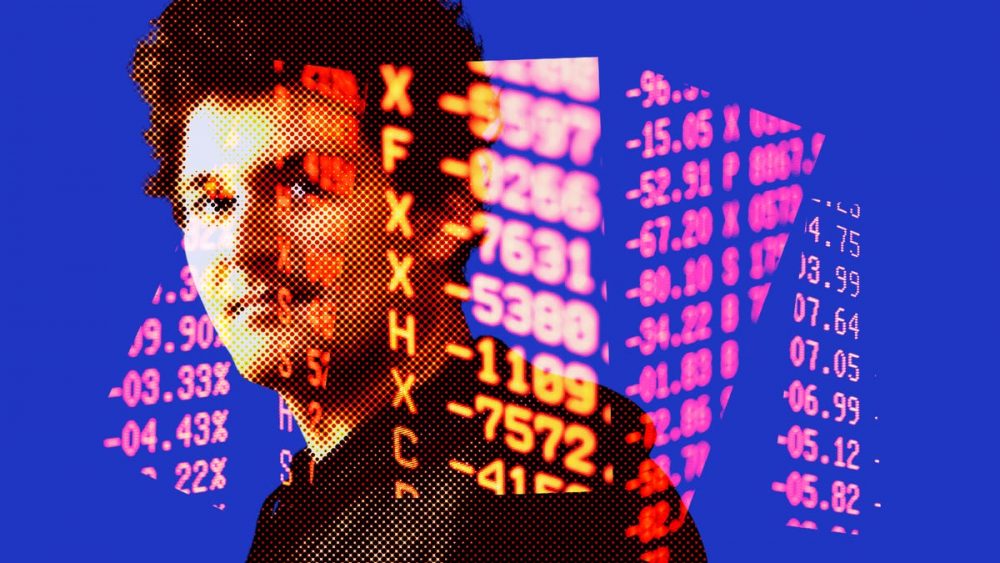 On November 10, Bankman-Fried issued a public apology. "I fucked up and should have done better," he tweeted.
According to an SEC filing, Ellison stated that she and others were aware of Alameda's use of FTX customer monies.
"During a meeting with Alameda workers on or about November 9, 2022, Ellison confessed that she, Bankman-Fried, Wang, and Singh were aware that Alameda had utilized FTX customer monies," according to the lawsuit.
Ellison and FTX co-founder Gary Wang eventually pled guilty to various crimes, including wire fraud, securities fraud, and commodities fraud.
The after effect
The crypto industry has had a difficult year, with a $2 trillion fall in May.
The FTX scandal is now reverberating across the cryptocurrency sector. According to CoinMarketCap, it brought the sector's value down 12% in a single day, fueling worries that crypto is a scam.
The drama may push regulators to tighten down on the crypto business, or it may make major banks leery of allowing consumers to trade cryptocurrency. Furthermore, the FTX crash may trigger additional deterioration in industry trust, forcing consumers to withdraw their crypto assets out of fear – a phenomenon known as contagion, according to specialists.
It's already clear after a month that the crypto sector as a whole has felt the sting of a single player's slip-up. Hundreds of companies and projects, big or small, have collapsed and disappeared into the abyss thanks to a combination of human greed and incompetence.
The fact that a single person's financial downfall affects so many individuals in several businesses demonstrates the degree of power that billionaires have. It also demonstrates why such influence requires careful consideration.
Bankman-Fried has defended the cryptocurrency business, especially his exchange, against the idea that it is riddled with frauds and danger.
But it was him who proved the skeptics right in the end.
Fortunately, the market seems to have stabilised since then and perhaps 2023 will help the sector to recover from what happened at the end of the year.
Okay, okay but what happened with SBF?
Well first of all he was arrested in the Bahamas and faces trial later this year.
Bankman-Fried faced eight federal criminal counts in less than two months.
SBF on the other hand, pled not guilty.
The moral of the story? Be careful, choose where you invest your money and don't trust anyone blindly.
The crypto market is the dangerous and wild west. More than ever.
Be careful and follow the Guild's news and education to stay informed.
About AMG DAO
AMG is a decentralized autonomous organization, bridging the gap between players and web3 game developers, bringin the next billion users into the metaverse.
AMG acquires non-fungible tokens (NFTs) used in blockchain-based games and acts as a trusted party advocating for games in the metaverse, thus bringing more people in.
We are leveraging strong partnerships with games developers and Yield Guild Games to launch our organization to the forefront of the Central/Eastern European gaming market.
AMG DAO has been building a game focused crypto wallet, guild management and other tools to keep contributing to the ecosystem, in order to aid the creation of games with sustainable economies.
AMG DAO Social Media Links:
Website | Twitter | Discord | Facebook