Many people today are unfamiliar with the crypto world, where there are already many risks and challenges, even in routine transactions.
There are innumerable technologies that may ease our life while on our trips, but using them as a total novice is not simple.
Hence, we have chosen the most crucial of these tools for today's essay and will demonstrate how to utilize them to simplify your daily life in this occasionally cruel and undoubtedly challenging environment.

What is Metamask and how to use it?
One of the most well-known and well-liked cryptocurrency wallets is MetaMask, and for good reason. It contains a ton of features, is really simple and straightforward to use, and is the crypto wallet of choice for many cryptocurrency investors.
It's simple to use MetaMask while on the go because you don't need to own a physical device to store your cryptocurrencies; this wallet can be accessed through a browser or a mobile app. In addition, because it is non-custodial, you will always be the only
MetaMask is completely decentralized, open source, and a lot more private than cryptocurrency exchange wallets, which are the ones that store your money when you trade on Binance or Coinbase. It does have certain shortcomings, though.

Your money isn't just stored by MetaMask; it's also available for use. Several other dApps, DEXs, and conventional markets are connected with the wallet. The following are some additional benefits it boasts:
Superior security: By using hierarchical deterministic settings, MetaMask allows users to back up their accounts.
With this wallet, you can store, purchase, and utilize your cryptocurrency all in one place without having to navigate a convoluted user interface.
DApp access: Users don't need to obtain different login information and passwords because the wallet offers a single sign-in option for Ethereum dApps. Simple, user-friendly layout and a wealth of in-app advice make MetaMask suitable for beginners.
Low costs: MetaMask will only charge users a minimal fee of 0.3%-0.875% for any swaps in addition to any network expenses.
Integrations with hardware wallets: If you use MetaMask, you won't have to decide between a cold and a hot wallet.
MetaMask also has several drawbacks. It is obviously less secure than a cold wallet because it is a hot wallet. Particularly susceptible to hackers and other criminals is the browser version. These issues, however, affect almost all hot wallets; they are the price to be paid for greater accessibility and usefulness.
DApps are now much more widely available thanks in large part to MetaMask. You must link a wallet to the majority of decentralized applications, including DEXs, and that's where MetaMask comes in.
Let's get this wallet in our hands now that we've looked at what makes it unique!
Installing MetaMask is totally free and takes less than a minute to set up. The installation procedure will vary a little depending on the platform you select.
Visit the website metamask.io and select "Download for [your browser]" from the menu. Chrome, Firefox, Brave, and Edge all support the browser extension for MetaMask. It will appear in a different tab.
Regardless of the platform you use, setting up a MetaMask account is quite simple. If you want to use your wallet on another System in the future, you will also have the option to import your current MetaMask wallet when you first open it. To begin creating your new account, just click "Create New Account." You will initially see a screen from MetaMask requesting access to some of your use information. You can click "No Thanks" even though this type of information is safe to share. That won't affect how you use the wallet in any way, but it's always best to be cautious than sorry.
The Security Recovery Phrase will then be brought up again by MetaMask to emphasize its significance. In fact, it is crucial that you maintain it in a safe location in addition to remembering it. Both saving it to your Notes app and taking a screenshot of it might jeopardize the security of your money. Declare your security phrase and record it in a secure location. Don't worry if you don't have any paper with you or don't have a place to put it right then and there; you may access it later using your password. Please be aware that you must input it at the following stage, so you can memorize it or temporarily copy it.
You will next need to input your security phrase in the proper sequence to finish the puzzle. When you're finished, click "Confirm" and then "All Done," and your new wallet's UI will appear. Congratulations you have your own MetaMask account now! Yey, you are one of us now!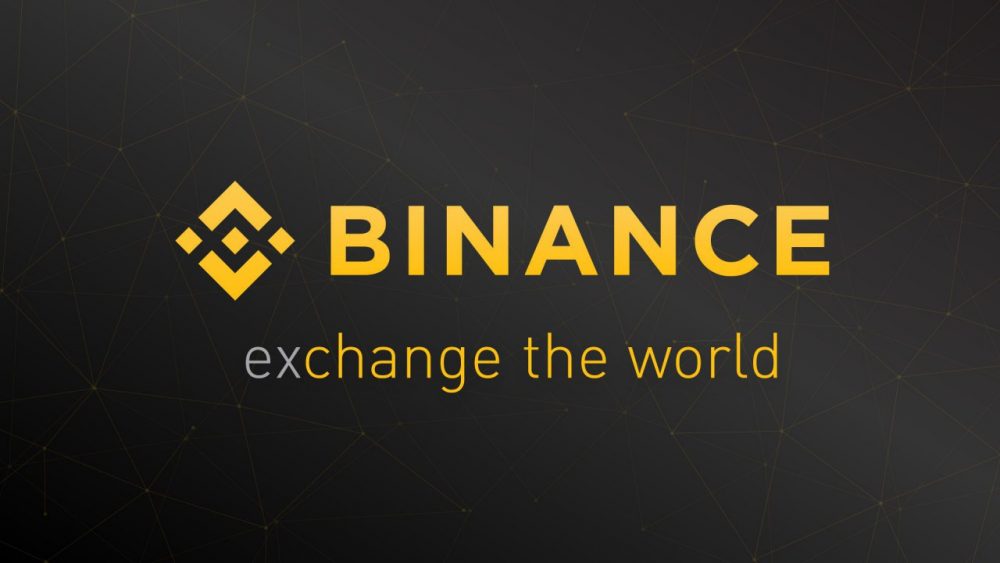 Binance aka "The Exchange"
Binance is an online exchange where users can trade cryptocurrencies.Several of the most widely used cryptocurrencies are supported. To keep their digital currency, traders can use the crypto wallet offered by Binance. Users can earn interest or conduct transactions using cryptocurrency thanks to the exchange's supporting services.
The bitcoin and blockchain sectors are home to several initiatives and resources with a variety of goals. Programs that aim to address comparable issues are frequently seen.
There are several cryptocurrency exchanges, for instance. Although while the layout and features of each exchange vary, they all aim to give cryptocurrency traders a place to swap their assets in a more general sense. A cryptocurrency exchange may have a resource used for certain reasons, such as reduced trading platform fees on an exchange it is connected to.
One such cryptocurrency exchange asset is the Binance Coin (BNB) on the Binance market.
You may learn more about its complex concept and components in this post.
Benefits of Binance:
Quick Transactions: When you trade on the exchange, BNB offers you access to the platform's own matching engine, which can process up to 1.4 million orders per second.
It is always feasible to locate the right transaction, and BNB makes it much simpler and more dependable.
Secure and Trustworthy: Millions of bitcoin users and traders already use Binance, relying on the platform and supporting the exchange's security and safety features.
Your money are safeguarded by the exchange using a multi-cluster and multi-tier system structure and the Secure Assets Fund for Users (SAFU). 
Trade Multiple Cryptocurrencies: With BNB, you may trade more than 150 cryptocurrencies on the exchange thanks to a quick, safe, and affordable transaction matching system.
In addition, BNB offers its own trading pairs to meet your specific trading requirements. You don't need to look elsewhere.
Trading Discount: You may also get a 50% reduction on your trading charge by using BNB.
If you use conventional payment methods, you will be charged $10 even if you purchase coins worth $10,000. Nevertheless, if you use BNB, the trading fee is reduced in half, resulting in a $5 cost.
Spending Binance Coin: In addition to enjoying a seamless experience inside the Binance ecosystem and saving money on transaction fees, you may use BNB in a variety of ways.
Several service providers accept it, especially those in the hotel and tourism sectors. You may buy dinner or a new house with BNB.
Participate in ICOs/IEOs: Also, Binance Launchpad enables fresh token sales in which you may use your BNB tokens to purchase a stake in a brand-new cryptocurrency.
The Binance exchange will soon accept these other digital currencies, where you may trade them as well for a complete and smooth experience.
Okay but how can I start using the platform itself?
Let's get started in 5 quick and easy steps:
Step 1: Register Account
Step 2: Complete Verification
Step 3: Deposit Crypto
Step 4: Buy Crypto
Step 5: Explore Binance Products
Step 1: Register Account
Step 2: Complete Verification
You can complete 
Identity Verification
 on your Binance account to unlock the fiat deposit and withdrawal limits. This process typically takes a few minutes to complete, which includes verifying your basic account information, providing ID documentation, and uploading a selfie/portrait.
Be sure to secure your Binance account!
Step 3: Add Cryptocurrency
You can add cryptocurrency you already have stored in another wallet to your Binance Wallet.
Please be aware that you should never divulge your private keys, 2FA codes, or passwords for your Binance account or wallet to anybody. You will never be requested to provide sensitive information by Binance.
Step 4: Buy Crypto
You may use bank transfers and credit cards to add up to 50+ fiat currencies, including EUR, BRL, and AUD, to your Binance account, depending on where you live.  Upon deposit, you can use them to immediately purchase cryptocurrency.
You may simply purchase cryptocurrency straight on the Binance website or the Lite Mode of the Binance app with your credit or debit card.
P2P methods can be used to purchase cryptocurrency. This enables you to directly purchase cryptocurrency from other cryptocurrency aficionados. 
Step 5: Explore Binance Products
After obtaining your first cryptocurrency, you may begin investigating our range of trading items. You may trade hundreds of cryptocurrencies, including BNB, on the Spot market.
The Binance ecosystem is powered by the utility token BNB. The BNB Beacon Chain and the BNB Smart Chain's native currency (former BSC). There are several applications for BNB, including paying for transaction costs on the Binance Exchange and Binance DEX (Decentralized Exchange) and making online and offline purchases of products and services. Most importantly, if you decide to pay for trading costs on the Binance Exchange with BNB, you will receive a unique discount.
Try Binance Earn if trading isn't your thing but you still want to grow your cryptocurrency holdings. It provides a full range of financial solutions, including as Flexible Savings, Locked Staking, Launchpool, and Binance Liquid Swap, to help you increase your passive income.
Please be aware that trading cryptocurrencies has a high risk of losing your entire investment. Before engaging in any trading, you should always do your own research (DYOR) to understand the dangers.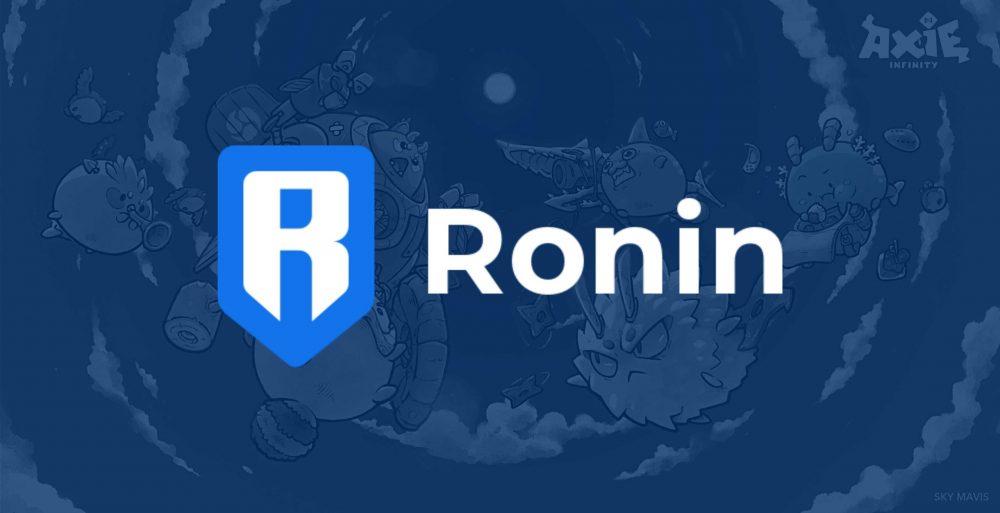 Ronin Wallet – let's use "Axie's tool"
How is the Ronin wallet operated?
A cryptocurrency wallet known as a Ronin Wallet works on the Ethereum sidechain known as the Ronin network. You may have a lot of fun using this wallet to play popular play-to-earn NFT games like Axie Infinity and several Decentralized Applications (DApp) that run on the Ronin Blockchain.
Also, you may send and receive crypto assets as well as NFT by logging into the Axie Infinity Marketplace without having to pay gas costs, which can be quite expensive.
Currently, a Ronin account may store Wrapped Ether (WETH), Axie Infinity Shard (AXS), USDC, and Smooth Love Potion (SLP).
The ERC-20 tokens that may be obtained in Axie Infinity by completing daily objectives and competing against other players are called AXS and SLP. You may now utilize AXS and SLP to breed new Axies as of November 2021.
The pets you may find in the game Axie Infinity are called Axies. Also, you may trade SLP on a number of widely recognized cryptocurrency exchanges.
How to create a Ronin Wallet
You may download this wallet from the Play Store for Android or the App Store for Apple devices as a browser extension or a mobile application. To start downloading Ronin Wallet right away, click the links.
The procedures to creating a Ronin Wallet extension are shown below:
Install the Ronin Wallet add-on to Firefox or Chrome.
You will be sent to the Ronin Wallet settings page after opening the Extension and selecting "Get started." Click the "I'm new" section next. Let's prepare.
Click "Create Wallet" after creating a secure password for your personal wallet. To ensure the strength of the password, make sure it has a mix of letters, numbers, and symbols.
Enter your secret recovery after clicking "Reveal Seed Phrase." You must then keep it secure since you will need it later to get your own wallet back. Never let others use the term you came up with!
Once you select "Continue," your wallet account will be accessible.
Your interface wallet will open when you click the browser extension.
You will notice your Ronin address at the top, followed by the wallet name [Account#]. You will need to provide this address later on when depositing or receiving an asset.
The balance of your current NFT tokens, which are ERC-20 and ERC-721, is displayed in the "Asset" section. Click "Activity" to view the history of your transactions.
Recognizing that a Ronin Wallet is a non-custodial service is crucial. That implies that nobody, not even the Ronin creator, may access your fund.
Also, it implies that nobody can assist you in getting your wallet account back if your private keys are misplaced, stolen, or destroyed.
For this reason, you must always create a password in advance and save it in two or three distinct places. Hence, if something untoward occurs, you may quickly regain your account.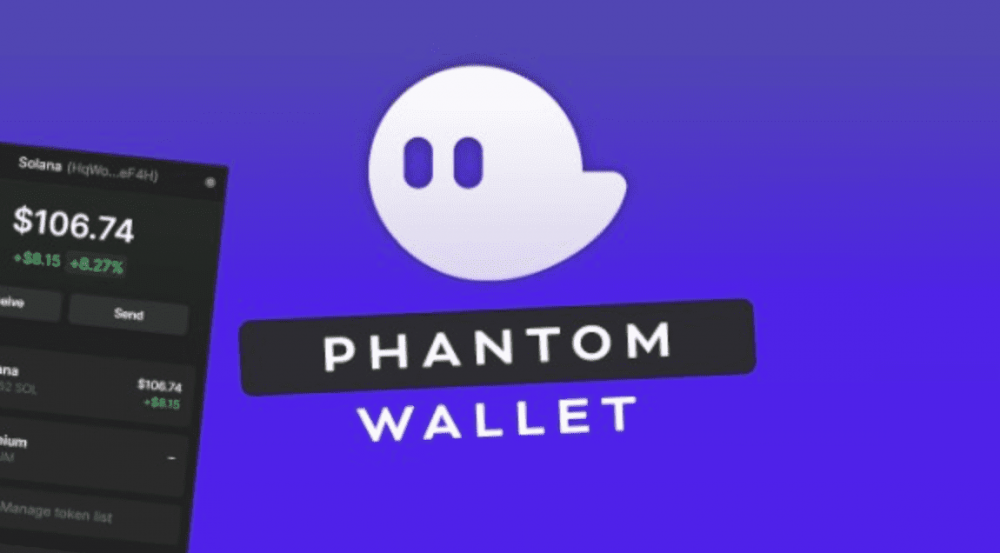 Solana and it's Phantom Wallet
A non-custodial wallet that enables you to store and manage your coins is called Phantom Wallet. It supports a number of blockchains, including Solana, Ethereum, and more. It is a Solana network-based browser plugin wallet that is available for Chrome, Firefox, Brave, and Microsoft Edge.
On the Solana blockchain, the wallet is already accessible as a browser plugin that can be used to manage digital assets and access decentralized apps.
It functions by creating and managing users' private keys, which let them to store money and sign transactions.
Step-by-step instructions for using and creating a Phantom Wallet with the Chrome extension:
Step 1: Visit the website phantom.app. Choose "Add to Chrome"
Step 2:At the top and left corners of the browser page, pin the application to the browser.
Step 3: Proceed to creating a wallet
Select the Phantom icon in the browser extension. 
Select "Create New Wallet" to create a new wallet.
If you already have a Sollet wallet, you can restore the wallet and select "Use secret recovery phrase".
 
Step 3.1 Afterwards, you'll get 12 keywords. The secret word to unlock the wallet is this. To preserve this crucial sentence in another file, click "Copy." Perhaps you can record it on paper and retain it.
* Note: This key phrase is extremely important. Do not share this key phrase with anyone or lose this key phrase as if you lost your wallet.
Then choose "OK, I saved it somewhere"
Step 3.2 Create a password. This password is used to quickly unlock the wallet and sign transactions.
Then choose next "To save"
Successful wallet creation. You are welcome to the club! 🙂
And with that we come to the end of our short but complex summary. We hope that you will learn to use the tools we have presented today successfully and that they will help you in your everyday crypto life. You may be able to navigate the metaverse with more confidence and less chance of being caught by scammers. Go for it and good luck guys! 🙂
About AMG DAO
AMG is a decentralized autonomous organization, bridging the gap between players and web3 game developers, bringing the next billion users into the metaverse.
AMG acquires non-fungible tokens (NFTs) used in blockchain-based games and acts as a trusted party advocating for games in the metaverse, thus bringing more people in.
We are leveraging strong partnerships with games developers and Yield Guild Games to launch our organization to the forefront of the Central/Eastern European gaming market.
AMG DAO has been building a game-focused crypto wallet, guild management, and other tools to keep contributing to the ecosystem, in order to aid the creation of games with sustainable economies.
AMG DAO Social Media Links: