From its birth, the idea of Web3 has changed people's perspectives and is advancing industries beyond our conscious control. Web3 gaming now has the ability to completely change the game landscape.
Both casual and dedicated gamers now have access to a whole new world of exhilarating experiences thanks to the emergence of web3 gaming. Web3 gaming offers a blockchain-based online gaming environment that enables players to participate in decentralized gaming activities. Any possible fraud or manipulation is prevented by the transparency and verifiability of all the rules, outcomes, and incentives. The only thing that comes close to the ideal gaming experience for us as players is the ability to play games safely, openly, and with complete ownership of our experiences. This is only made possible by smart contracts and blockchain technology.
Web3 gaming places a strong emphasis on decentralization and ownership, giving you as a player total control and autonomy over your gaming experience.
What about the in-game items you've spent so much time and effort acquiring? You may now actually own them because of the power of blockchain technology, and they are yours! Indeed, you may invest in, trade, sell, and purchase your in-game assets, giving them real-world worth and significance. There is no longer a need for all those grueling seasons that resulted in chilly skin and low serotonin levels. Earned in-game items are now solely your own. You are at the heart of this fascinating new gaming frontier where your efforts and abilities are rewarded as a player.
Interoperability is another upscaled characteristic of web3 games. The term "interoperability" describes the capacity of in-game resources to be movable and reachable across various games and platforms. As these assets are stored on the blockchain, players may carry them with them when they switch between games and they will always be accessible! improving the overall gaming experience and providing gamers with more freedom in the games they select.
The popularity of web3 gaming has created a wealth of chances for players to earn money within the game by using their talents, time, and ingenuity. Imagine it like making a fantasy a reality. Several gaming models compensate players for their efforts by using NFTs and tokens in the in-game economy.
Developers have a great potential as well! Developers are no longer constrained by the restrictions of centralized systems, so they may come up with innovative strategies for players to profit from, interact with, and prosper in their games. Developers now have the opportunity to experiment and design complex in-game economies and dynamics that were previously impossible.
By total ownership and monetization of assets and experiences, as well as the possibility to construct an interoperable gaming ecosystem—a notion unheard of before—Web3 gaming offers considerable enhancements to the existing gaming experience. Only the use of smart contracts and blockchain technology makes this feasible.
And now let's see some examples of what's happening in the Web3 gaming world these days!
FIFA and ASM are releasing a mobile Web3 football game powered by AI
FIFA will release a mobile game in cooperation with Altered State Machine, a Web3 studio project (ASM). The game is now in open beta for Android and is based on the previously announced 2022 World Cup in Qatar project.
FIFA has used blockchain technology before. In fact, FIFA announced a relationship with Algorand last year after parting company with Electronic Arts for the yearly FIFA football sim, although omitting any mention of gaming specifically. FIFA fully wants to continue developing legitimate football games, but there hasn't been much progress in the last year. We do know that FIFA has started speaking with companies to "diversify their gaming rights" in order to establish a competitor to EA Sports FC (previously FIFA 23 etc.).
So, one of the initial outcomes has entered open beta and will include NFTs. Although there was a version of the game during the World Cup, this one is separate, which is a little confusing considering that the World Cup has long since ended. The game is named FIFA World Cup AI League. It is a 4-versus-4 AI-driven street football game, nevertheless, in which you play as the manager and "own, develop, and trade a team of AI-powered footballers." It appears that this is where blockchain will improve the game.
The idea is undoubtedly intriguing. It straddles the line between a mobile game and an arcade version of Football Manager, FIFA's career mode, and other games. That isn't exactly the stripped-down beta we're used to in Web3, but there are leaderboards, matchmaking ELO, and daily awards. I was unable to ascertain, however, what function—if any—NFTs had in the most current patch of the game. iOS users will have to wait to experience it because it is presently only available in beta on Android, although it is "coming soon."
Like many others, I'm interested in how significant this game is to FIFA. Is it just one of many new games that will receive an official license as they become more lenient with it, or is this something bigger? The makers, Altered State Machine, frequently remark that this game introduces street football to the metaverse, and the press release implies that an NFT marketplace is on the horizon. I'll be keeping an eye out to see whether "metaverse" is being used as a synonym for Web3 gaming or if it implies that AI League will be a part of something broader.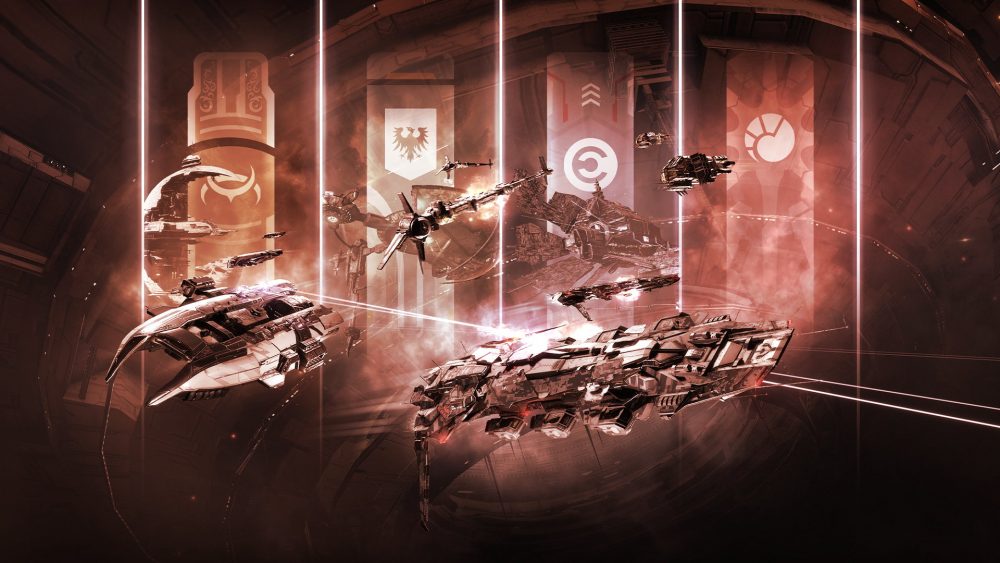 EVE Online's developer – CCP – raises $40 million for an AAA game
The economy in EVE is truly a work of art. It is the wide anarchy of a capitalist society in a virtual game's enclosed world. A specialized economist oversees the markets in EVE, and several colleges and economists have utilized the game's economy as a study tool. One can only speculate as to what a tokenized economy and NFTs for game assets might do to it, but it seems to me that this would be a very fascinating and helpful step.
For a new project, the development team behind the renowned space MMORPG EVE Online has raised an astounding $40M in a fundraising round headed by Andreessen Horowitz (a16z). A AAA blockchain-based game will be the focus of this new CCP Games endeavor.
But why is it such a big deal?
A well-tokenized economy would blend in well with the EVE economy.
Significant news just came out of Reykjavik, Iceland: CCP Games has received $40M in investment from a fundraising round headed by a16z to create a brand-new AAA game that incorporates blockchain technology. Other notable Web3 VCs that participated in the round were BITKRAFT, Nexon, and Hashed, among others.
The most significant line in the press release, which reads: "With key game systems developed on-chain, this new project will also leverage smart-contract blockchain technology, focusing on persistence, composability and truly open third-party development to create a new relationship between virtual worlds and players," is rarely quoted by media outlets covering CCP's plans (with varying slants).
"Since its inception, CCP Games' vision has been to create virtual worlds more meaningful than real life. Now, with advancements made within blockchain, we can forge a new universe deeply imbued with our expertise in player agency and autonomy, empowering players to engage in new ways. This financing has marked an exciting frontier in our studio history as we begin our third decade of virtual world operations. We are humbled by the confidence from our partners in the development of this new title."
— Hilmar Veigar Pétursson, CEO of CCP Games
Here, it's important to note that the main game systems will be created on-chain. We're not looking at a brand-new CCP game with tacked-on NFTs in a cash-grab store to try to catch the Web3 community, to put it another way. This game uses a blockchain.
One of the most influential video games ever produced, EVE Online epitomizes space-based games, defines several aspects of the MMORPG subgenre, and has player-made events so large they frequently make the headlines.
New Web3 RPG WorldShards and Open Loot join forces
WorldShards is a new game that Open Loot, the main partner of one of the top Web3 MMOs, Big Time, has taken on.
In addition to integrating blockchain technology, Open Loot enables games to be a part of the Web3 ecosystem. In the past two years, we have seen a lot of these Web3 enablers emerge, and Open Loot is one of the greatest.
Open Loot can provide you access to an NFT and token administration platform, a marketplace for buying and selling game NFTs (with no gas costs), custodial wallets, airdrops, multi-chain compatibility, and much more if you have a game and want to take use of blockchain technology. It seems sense that many developers would want to enlist the aid of services like Open Loot because personally resolving each of these issues is time-consuming and difficult.
LowKick Games' WorldShards is a free-to-play, third-person, cooperative role-playing game featuring a leveling advancement system and an engrossing narrative. The game offers procedurally generated environments that encourage exploration in addition to the standard RPG elements like NPC battles, collecting, crafting, and so forth.
WorldShards is comparable to a classic fantasy MMORPG with a PvE emphasis rather than player against player (PvP). There are missions, a city centre, clans, an auction house, micro-factions that you may befriend or wage war with, as well as traditional combat using mana and spells. Nevertheless, there are neither classes nor spells that are unique to each class, so you must forge your own route.
Despite the fact that the studio behind WorldShards, LowKick Games, is new, the members of the team are not. The team behind WorldShards has previously worked on MMOs like Lineage 2, RF Online, Black Desert Online, World of Tanks, Battlefield Bad Company 2 (the GOAT), and many other noteworthy titles.
With Open Loot's demonstrated success with Big Time and their recent announcement of a relationship with WorldShards, this feels like a victory for the WorldShards team. WorldShards is not presently playable, however testing will soon be accessible.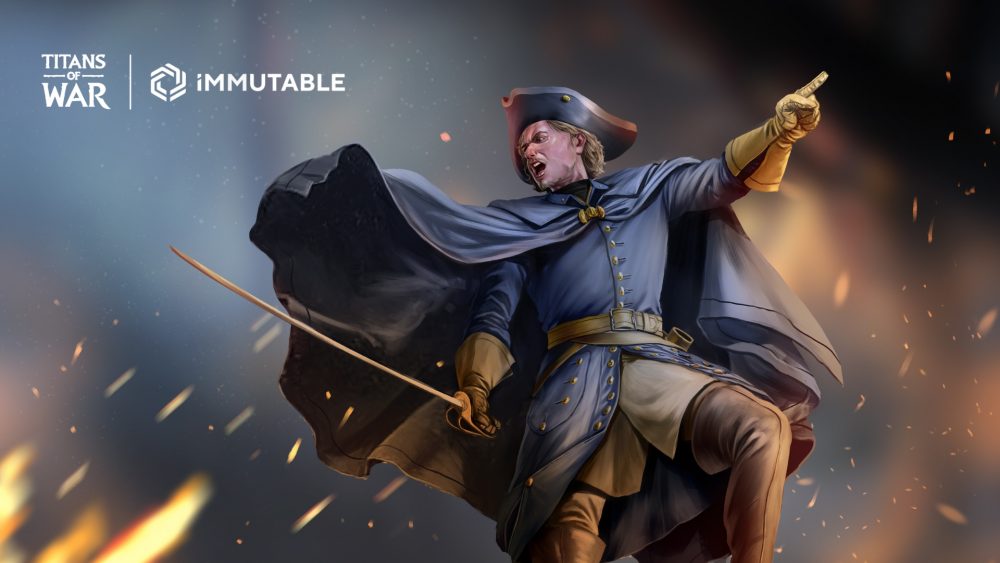 A highly talented team will Release Titans of War on ImmutableX
Some of the games this team has worked on include Hearthstone, Magic: The Gathering, League of Legends, Smite, The Elder Scrolls Online, and Dota 2. These seasoned individuals from the gaming sector have now teamed up to develop a Web3 TCG for ImmutableX: Titans of War.
TCGs and ImmutableX are two recurring topics in this news item. Given that ImmutableX is one of the dominant players in the industry, the latter actually serves as an indicator of where blockchain gaming stands at the moment.
TCGs (Trading Card Games) are something I should write an article on. Two main factors account for the genre's popularity in Web3: first, a TCG can be built – to a high degree — considerably more quickly than most other genres. Second, blockchain technology logically and ideally complements trading cards. Making cards NFTs is sufficient to greatly enhance the genre.
Titans of War is a Web3 TCG on ImmutableX that is based on real-world incidents and features notable historical military leaders like Sun Tzu and Ragnar Lothbrok, to mention a few.
Titans of War's Web3 viewpoint goes well beyond NFTs or even a tokenized in-game economy. In reality, there are several characteristics I'll need to research in order to get an educated assessment on because they may either be excellent inventions or risky systems. Titans of War, for instance, will host betting competitions and leagues. This seems like fun, but if not handled properly, gambling in a game where you can win prizes worth real money might be shady.
It's good that Titans of War has esports as its primary emphasis. A "$1,000,000 World Championship in season 2 guaranteed," according to the website. With the exception of $150,000 from angel investors, the game is entirely self-funded, so I'm not sure where this enormous prize pool comes from.
Undoubtedly a fascinating project, Titans of War. We will want more from this game because the TCG genre on Web3 is the most competitive. The addition of historically correct characters is a pleasant surprise, and in my opinion, the interest in esports is the appropriate one. Nonetheless, the gameplay must be excellent to surpass even other TCGs on ImmutableX! To see how engaging the game is in reality, maybe we can test a closed beta client.
Titans of War is scheduled to premiere in full in Q4 of 2023 after a beta test in Q3 of 2023.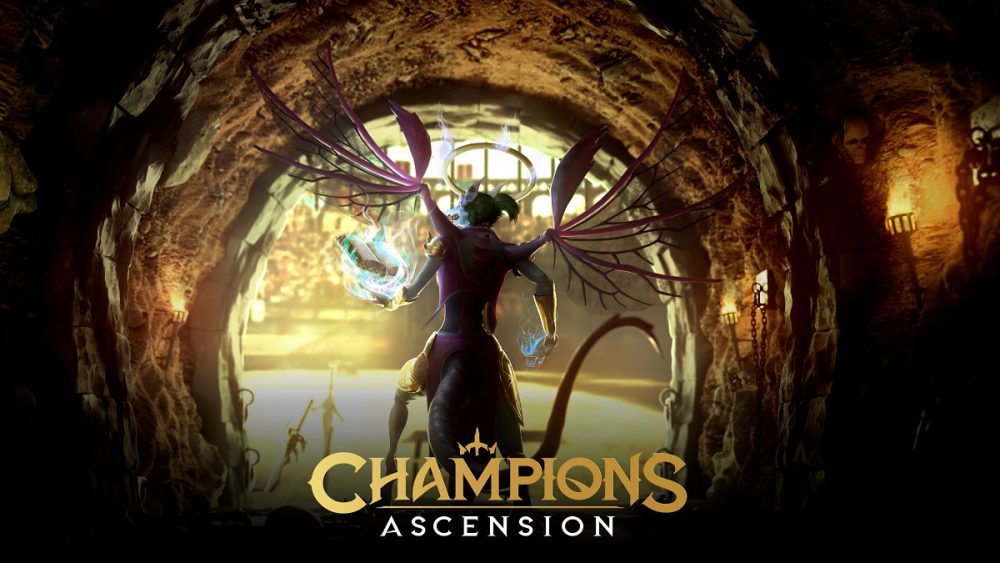 NFT game Champions Ascension starting 3v3 PvP Arena
A hybrid fantasy combat game called Champions Ascension can be found on Polygon. Although the game has parts of MOBAs (namely Smite) and arcade fighters like Tekken or Soul Calibur, the majority of it makes me think of MMORPGs. The persistent open environment may be explored first, followed by the rich lore and subsequently the fighting system. It's also important to note that Champions Ascension has several cutting-edge gameplay mechanics, like the breeding of champions.
Champions Ascension is currently in Alpha.
The 3v3 arena in Champions Ascension is modeled after fantasy gladiator battle, however there are many more twists. The battlefields in this game style feature power-ups, traps, and even destructible components, unlike the 3v3 arenas you may have seen in MMOs like World of Warcraft. Although I would want to see more of the holy trinity (damage, tank, healer) roles since they match well with the existing rock, paper, scissors system, healing is now done mostly through spawning Life Crystals.
In films and recordings, the conflict appears linear at first, but I tell you that it is really intricate. I suggest looking through the Battle Guide portion of their website to get a sense of how many different factors there are.
An interesting side note is that the announcement of the cooperation between Polygon and the blockchain gaming platform Fractal also mentioned Champions Ascension. Fractal might attract a large number of players if 3v3 can reach a release-ready stage (and perhaps leaderboards of some type).
About AMG DAO
AMG is a decentralized autonomous organization, bridging the gap between players and web3 game developers, bringing the next billion users into the metaverse.
AMG acquires non-fungible tokens (NFTs) used in blockchain-based games and acts as a trusted party advocating for games in the metaverse, thus bringing more people in.
We are leveraging strong partnerships with games developers and Yield Guild Games to launch our organization to the forefront of the Central/Eastern European gaming market.
AMG DAO has been building a game-focused crypto wallet, guild management, and other tools to keep contributing to the ecosystem, in order to aid the creation of games with sustainable economies.
AMG DAO Social Media Links: