The purchase of video game producer Activision Blizzard by Microsoft was moved to be stopped on Wednesday by Britain's top antitrust watchdog. The decision is a big setback for the American IT behemoth, which is attempting to persuade authorities that the merger will increase competition. Microsoft declared that it will fight the judgment.
Okay I understand that this is the biggest deal in modern gaming history. But why is it so important to me and what is it all about?

Let's take a look at the two companies and the circumstances
Activision Blizzard
A holding corporation for video games with headquarters in Santa Monica, California, is called Activision Blizzard, Inc. Activision, Inc., the publicly listed parent company of Activision Publishing, and Vivendi Games merged to become it in July 2008. As a division of Activision Publishing, the business also owns and runs the subsidiary companies Treyarch, Infinity Ward, High Moon companies, and Toys for Bob. Call of Duty, Crash Bandicoot, Guitar Hero, Tony Hawk's, Spyro, Skylanders, World of Warcraft, StarCraft, Diablo, Hearthstone, Heroes of the Storm, Overwatch, and Candy Crush Saga are just a few of the well-known intellectual properties created by Activision Blizzard. It made investments in esports projects for a number of its titles under Blizzard Entertainment, most notably Overwatch and Call of Duty. The games released by Activision Blizzard smashed several records. In terms of sales and market value, it was the biggest video game corporation in the Americas and Europe as of March 2018.
The business has also been associated with a number of well-known disputes, including claims of patent infringement and unpaid royalties. On January 18, 2022, Microsoft declared its intention to purchase Activision Blizzard for $68.7 billion. If accepted, Activision Blizzard would merge with Microsoft Gaming, elevating the latter to third place in the gaming industry (after Tencent and Sony).
In 1979, the first Activision firm was established as an outside producer of games for the Atari Video Computer System. The business changed its name to Mediagenic in 1988 after branching out into non-gaming applications. This business endeavor failed and suffered significant losses. A group of investors headed by Bobby Kotick acquired the business in 1991. In order to decrease debt, Kotick implemented a significant reorganization that included changing the company's name back to Activision and relocating it to Santa Monica, California. The business was once again profitable by 1997. Over the course of the following ten years, Kotick added over 25 studios to Activision's roster of offerings. As a consequence, Activision published numerous popular video game franchises, such as Tony Hawk's, Call of Duty, and Guitar Hero. However, massively multiplayer online (MMO) games started to gain in acceptance about 2006. Such games are more desirable as a business proposition since they give their publishers a steady income stream as opposed to just one sale. None of the subsidiaries of Activision had an MMO or the ability to swiftly create one. Additionally, Activision was dealing with slower sales of its most popular game series in addition to increased competition from businesses like Electronic Arts.
Kotick got in touch with Jean-Bernard Lévy, the head of the French media behemoth Vivendi, sometime in 2006. At the time, Vivendi owned the gaming branch Vivendi Games, which served as a holding company primarily for Blizzard Entertainment and Sierra Entertainment. Successful MMO World of Warcraft was something Kotick wanted access to and offered Lévy a way to do it. Instead, Lévy said he would be happy to combine Vivendi Games with Activision—but only provided Vivendi retained the majority of the combined business. Kotick was worried about this offer since it would require him to give up control of Activision, according to sources close to him. However, Kotick realized that Vivendi might be able to help them gain access to the expanding video game market in China after speaking with Blizzard's CEO Mike Morhaime.
The merger was suggested by Kotick to the Activision board, who approved it in December 2007. Activision Blizzard would be the new company's name, and its main office would remain in California. Activision's Bobby Kotick was named the new president and CEO, and Vivendi's René Penisson was named chairman. Activision stated on July 8, 2008, that investors had approved a merger. The agreement was finalized the following day, with an estimated transaction value of US$18.9 billion.

Activision Blizzard stated on July 25, 2013, that it had paid owner Vivendi $5.83 billion for 429 million shares, reducing its ownership from 63% to 11.8% by the time the sale was completed in September. After the purchase was completed, Vivendi ceased to be the parent company of Activision Blizzard, and Activision Blizzard became an independent business with the public now owning the vast majority of its shares. In all, Bobby Kotick and Brian Kelly held a 24.4% share in the business. Kotick continued to serve as president and CEO, while Brian Kelly was named chairman.
Since then, a lot of things have happened in-house that have affected them negatively or significantly positively. However, after the sexual harassment scandals of 2021, it seems that they are now starting to come to their senses and trying to find their way back to the glory days.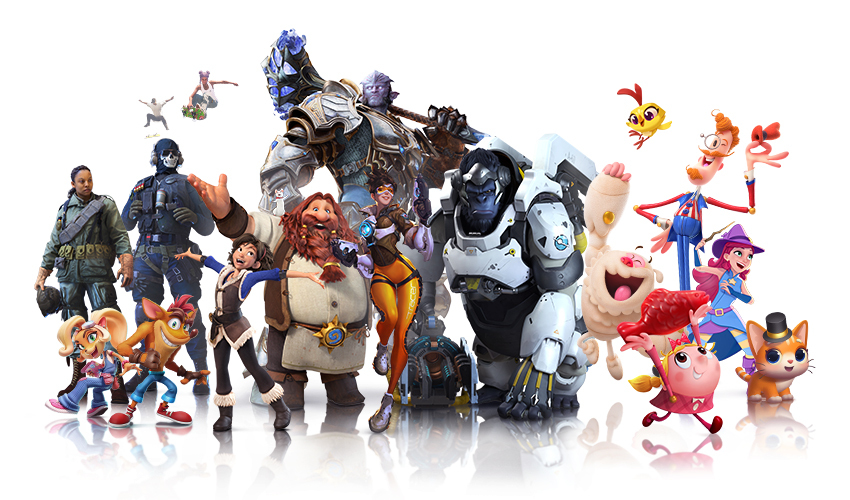 Microsoft
The corporate headquarters of the American global technology company Microsoft Corporation are in Redmond, Washington. The Windows family of operating systems, the Microsoft Office package, and the Internet Explorer and Edge web browsers are among Microsoft's most well-known software offerings. The Xbox video gaming consoles and the Microsoft Surface range of touchscreen personal PCs are its two main hardware offerings. Microsoft was the world's largest software manufacturer by revenue as of 2022, and it was placed No. 14 in the Fortune 500 rankings of the top American firms by total revenue. Along with Alphabet (the parent company of Google), Amazon, Apple, and Meta (previously Facebook), it is regarded as one of the Big Five American technological corporations.
On April 4, 1975, Bill Gates and Paul Allen established Microsoft in order to create and market BASIC interpreters for the Altair 8800. In the middle of the 1980s, MS-DOS and then Windows propelled it to the top of the market for personal computer operating systems. Three people became billionaires thanks to Microsoft's 1986 initial public offering (IPO) and subsequent increase in share price, while an estimated 12,000 Microsoft workers became millionaires. Since the 1990s, it has expanded its market outside operating systems and acquired a number of businesses. Their greatest purchase to date was LinkedIn for $26.2 billion in December 2016, which was followed by Skype Technologies for $8.5 billion in May 2011.
Although it has lost the majority of the total operating system market to Android, Microsoft continues to have a commanding position in the markets for operating systems compatible with IBM PCs and office software suites as of 2015. In addition, the company creates a wide range of additional consumer and business software for desktops, laptops, tabs, gadgets, and servers, including Internet search (with Bing), the digital services market (through MSN), mixed reality (HoloLens), cloud computing (Azure), and software development (Visual Studio).
In 2000, Steve Ballmer succeeded Bill Gates as CEO, and he later developed the "devices and services" strategy.[6] As a result, Microsoft acquired Danger Inc. in 2008, made its debut in the personal computer manufacturing industry in June 2012 with the release of its Surface line of tablets, and later established Microsoft Mobile by acquiring Nokia's devices and services division. The firm has reduced its emphasis on hardware and increased its usage of cloud computing since Satya Nadella became CEO in 2014. This shift has helped the company's stock achieve its highest value since December 1999.
In 2018, Microsoft recaptured its title as the most valuable publicly listed business in the world after being dethroned by Apple in 2010. After Apple and Amazon, Microsoft became the third American public firm to have a market worth of $1 trillion or more when it did so in April 2019. Microsoft will have the fourth-highest worldwide brand worth as of 2022.
Microsoft has been under fire for its monopolistic business methods, as well as for issues with its software's usability, reliability, and security.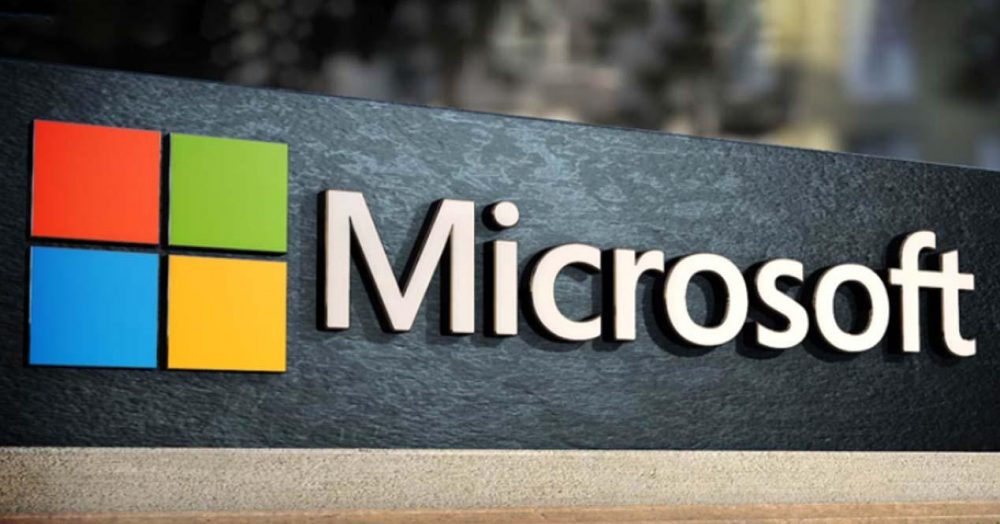 Now let's see what the deal was and why it failed
Wednesday saw an attempt by Britain's top competition watchdog to halt Microsoft's purchase of video game maker Activision Blizzard.
The decision is a big setback for the American IT behemoth, which is attempting to persuade authorities that the merger will increase competition. Microsoft declared that it will challenge the judgment.
Activision Blizzard shares fell more than 8% in the opening hours of U.S. trade. Microsoft's impressive earnings report from Tuesday was primarily responsible for the company's share price increase of 7%.
According to the U.K. Competition and Markets Authority, the purchase raises concerns about competition in the emerging cloud gaming business, hence it is opposed. The CMA has previously expressed worries about the demise of competition in video game consoles, but this fear was disproved in a preliminary ruling in March.
According to the CMA, Microsoft might make Activision's titles exclusive to its cloud gaming service, Xbox Game Pass, preventing distribution to other significant market participants.
Using a technique called "cloud gaming," players may access games through corporations' distant servers, effectively streaming them like Netflix movies. Although the technology is still in its infancy, Microsoft is placing a significant wager on it being a popular method to play games.
"Allowing Microsoft to take such a strong position in the cloud gaming market just as it begins to grow rapidly would risk undermining the innovation that is crucial to the development of these opportunities," the CMA said in a statement on Wednesday.
Microsoft provided the CMA with remedies in an effort to allay its worries, including "requirements governing what games must be offered by Microsoft to what platforms and on what conditions over a ten-year period." The regulator, however, turned down the suggestions.
"Given that the remedy only applies to a defined set of Activision games, which can be streamed only in a defined set of cloud gaming services, provided they are purchased in a defined set of online stores, there are significant risks of disagreement and conflict between Microsoft and cloud gaming service providers, particularly over a ten-year period in a rapidly changing market," the CMA stated.
In a statement, Microsoft Vice Chair and President Brad Smith stated the business is still "fully committed to this acquisition and will appeal."
According to Smith on Wednesday, "The CMA's decision discourages technology innovation and investment in the United Kingdom and rejects a pragmatic path to address competition concerns."
"We previously entered into agreements to make Activision Blizzard's well-known games available on 150 million additional devices, and we're still committed to upholding these commitments through legal action. We are especially unhappy that, after much thought, this choice seems to indicate a poor comprehension of the industry and the real operation of the relevant cloud technology.
Following the CMA's announcement, Activision Blizzard promptly issued its first-quarter financial report. The business stated in the report that it "considers that the CMA's decision is disproportionate, irrational and inconsistent with the evidence," repeating its belief that the acquisition will proceed.
Earnings per share for the company were 93 cents, nearly tripling from 50 cents a year earlier. From $1.77 billion to $2.38 billion, net revenue increased 34%. The business postponed its results call.
Activision Blizzard CEO Bobby Kotick informed staff members in a letter on Wednesday that Microsoft and the business had "already begun the work to appeal to the UK Competition Appeals Tribunal."
"We're confident in our case because the facts are on our side: this deal is good for competition," he declared.
"We know the U.K. market would benefit from Microsoft's bench strength in both domains, as well as our ability to put those technologies to use immediately," Kotick continued. "At a time when the fields of machine learning and artificial intelligence are thriving." In contrast, if the CMA's ruling is upheld, it would hinder employment growth, investment, and competition throughout the whole UK gaming sector.

The CMA's decision, according to an Activision Blizzard spokeswoman, "does a disservice to UK citizens, who face increasingly bleak economic prospects."
"We'll reevaluate our expansion strategies for the UK. The UK is obviously closed for business, despite all of its bluster, and both major and small global entrepreneurs will take note of this, the spokesman added.
In January 2022, Microsoft revealed its plan to purchase Activision Blizzard for $69 billion, making it one of the largest transactions the video game industry has ever seen.
The Redmond, Washington-based technology company's executives believe the acquisition would strengthen its gaming initiatives by enhancing its content offerings with profitable brands like Call of Duty and Candy Crush Saga.
Some of Microsoft's rivals opposed the transaction, fearing it may give Microsoft a stranglehold on the $200 billion video gaming business. The possibility that Microsoft would block distribution access to Activision's well-known Call of Duty series on some platforms was of particular concern.
Sony has expressed special worry with Microsoft's acquisition of Activision. The major Japanese gaming company is concerned that Microsoft may eventually restrict Call of Duty to its Xbox gaming platforms.
Microsoft offered 10-year contracts to Sony, Nintendo, Nvidia, and other companies to continue providing Call of Duty on their individual game platforms in an effort to calm such worries.
Microsoft argues that given the license revenue it earns from keeping the game available on their platforms, withholding Call of Duty from PlayStation, Nintendo, and other competitors wouldn't be financially advantageous.
Microsoft is proposing Sony the same arrangement it gave Nintendo, according to Smith, who spoke to CNBC last month. This agreement calls for Call of Duty to be released on PlayStation and Xbox at the same time and with the same features. The deal is still opposed by Sony.
The CMA had expressed worries about how Microsoft would use its Xbox Game Pass subscription service, which includes cloud gaming among its benefits, to stifle competition in the emerging cloud gaming sector. Microsoft has promised to add new Call of Duty games to Xbox Game Pass on the first day of their availability.
Cloud gaming, or using the internet to access games on a PC or a mobile device, is still in its infancy and needs a reliable broadband connection to function properly. In 2022, cloud gaming accounted up a very small portion of all internet traffic.
Microsoft still needs to persuade more regulators to allow the acquisition to go forward. While the U.S. Federal Trade Commission has filed a lawsuit to halt the merger on antitrust grounds, the EU continues to investigate the transaction to see whether it harms competition.
About AMG DAO
AMG is a decentralized autonomous organization, bridging the gap between players and web3 game developers, bringing the next billion users into the metaverse.
AMG acquires non-fungible tokens (NFTs) used in blockchain-based games and acts as a trusted party advocating for games in the metaverse, thus bringing more people in.
We are leveraging strong partnerships with games developers and Yield Guild Games to launch our organization to the forefront of the Central/Eastern European gaming market.
AMG DAO has been building a game-focused crypto wallet, guild management, and other tools to keep contributing to the ecosystem, in order to aid the creation of games with sustainable economies.
AMG DAO Social Media Links: